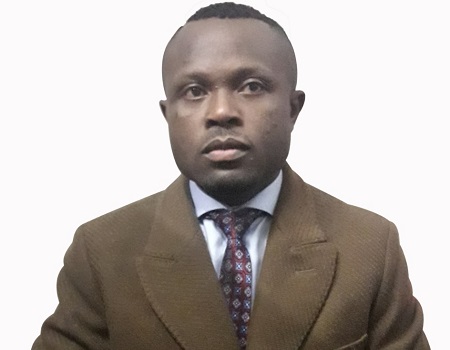 SERIAL entrepreneur and cryptocurrency/blockchain investor, Xolane Ndlovu has revealed his intention to make his first billion in the next five years.
Xolane Ndhlovu, who spent his 20s in prison as a result of false and unverified accusations levelled against him psyched himself to entrepreneurial motivation, effectively using his education (Diploma in Management, B-Com (Economics), an MBA from Georgia Institute of Technology) in Media production. While in prison, he established his first company the UMEH Group, which today, is the mother company to other subsidiaries. The UMEH Group is a broad spectrum of companies dealing with investments, consulting, broadcasting, financial management, publishing, and technology. Apart from the UMEH Group, he is also involved in the crypto space being a primary investor in Blockchain startups like Crypto Magazine, NPXS Pundit X and Holochain.
Xolane said he recognises the vast opportunities and gaps to fill in the crypto space and has significantly invested in startups like Crypto Magazine, NPXS Pundit X and Holochain with the hope that financial analysts did analysis, his investment in blockchain and crypto technology in the next five years will grant him his first billion.
The Crypto Magazine launched by Xolane and his team was envisioned to unburden the cyber population from all the confusions, controversies and conflicts surrounding crypto and blockchain.
The Xolane Crypto Magazine is a great platform that helps the general public to have authentic information about blockchain and cryptocurrency technology as varying news and rumours are hovering over the blockchain putting people at risk of making the wrong investment, he said.
His investment in the blockchain space, with the NPXS Pundit X and Holochain and with the current progress, Xolane looks forward to making his first billion in the next five years in the crypto industry.
Xolane is also a lover of music and has been a disc jockey for quite some years and eventually found a way to monetise his love for music creating The UMEH Music, Ziggys Entertainment and the UMEH Media.
According to Xolane, his story wouldnt be possible without the self-determination and perseverance and more importantly, the faith and love people around him showed.
My story brings to mind the words of Nelson Mandela, Difficulties break some men but make others. No axe is sharp enough to cut the soul of a sinner who keeps on trying, one armed with the hope that he will rise even in the end and here the sinner is Xolane Ndhlovu, he said.